The Coll De Siller cycling route is an adventure ride that everyone should try once, though we admit it's the stupid kind of fun that you probably won't do on a regular basis, but are happy to say you tried it once.
Remember the time you tried hakarl when you were visiting Iceland? It's better than that, we promise.
Like many of our rides, we start at the square by the church in Pollenca. You can meet friends for a café prior to the ride, or even better tip back a caña or two while recounting your adventures afterwards.
Since this ride is pretty short in terms of distance we've added a little jaunt west towards the foothills of the Tramuntana before heading to Cala Sant Vicenc.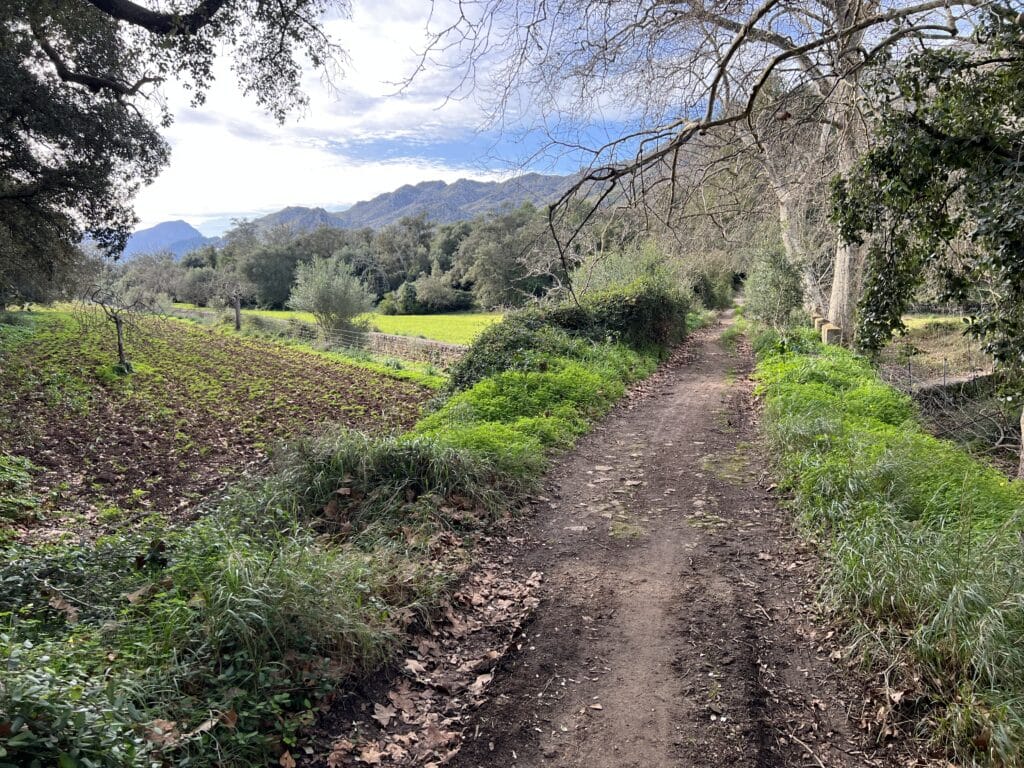 In 2022, we discovered the "back way" into Sant Vincenc via Camí de Can Botana. This is a lovely gravel road that turns into easy single track that avoids the majority of the urban area of Sant Vincenc. There is a gate to be opened and closed, but it isn't locked and the sign we saw made it clear that use was allowed. We have updated the GPX route to include this addition. This adds an additional 1.5 k of gravel roads to the ride.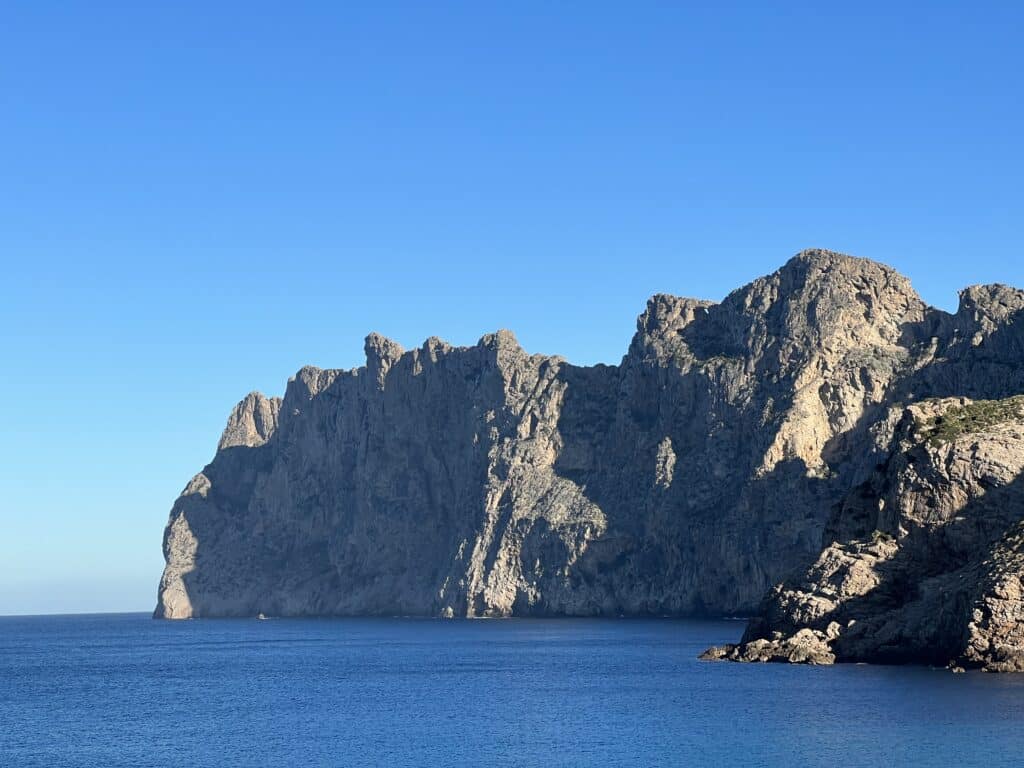 If you haven't visited Sant Vicenc before, the beach and the cove are absolutely stunning. Soak up the view for a few minutes because you are about to spend some time climbing.
From the base of Cala Carbo to the end of the tarmac is a climb that Thomas Hobbes would likely have described as "nasty, brutish, and short." Strava shows the segment as being 800 meters long at an average 8% grade. Both the top and the bottom of the climb aren't really that steep. Unfortunately, there are parts in the middle that might be 20% or more.
At the end of a cul-de-sac that seems like it was once destined for greatness, we head on a nice gravel road towards Coll de Siller.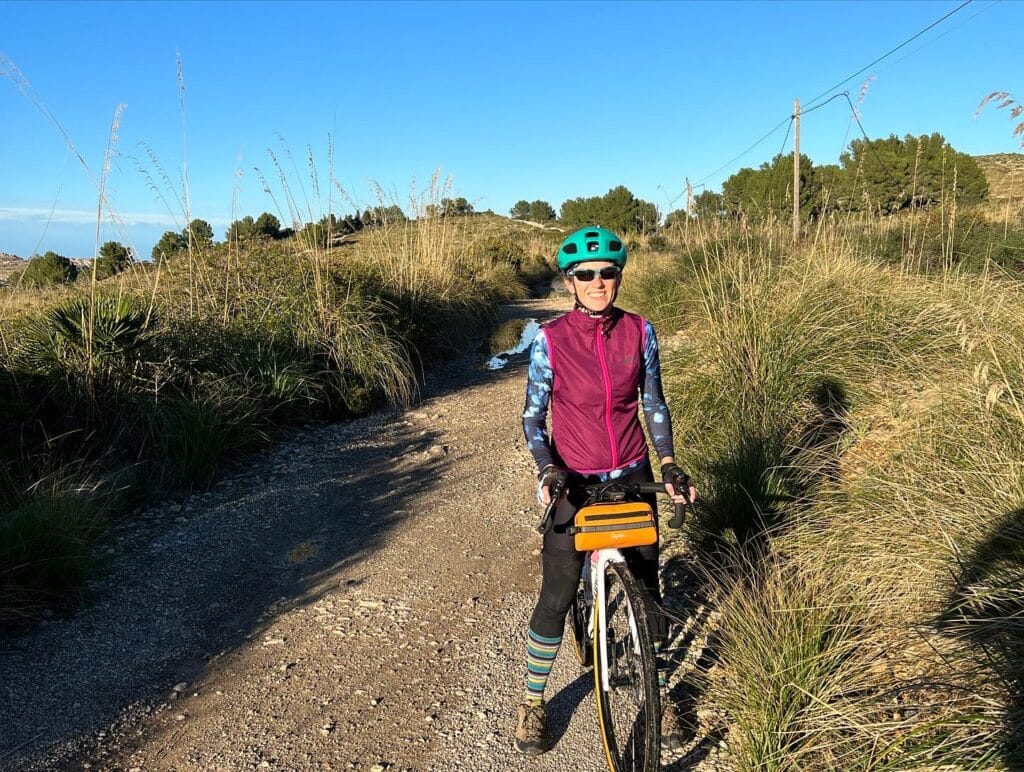 The views from up on high just get better and better. Soon you will be able to look over the Port of Pollenca and Pollenca Bay.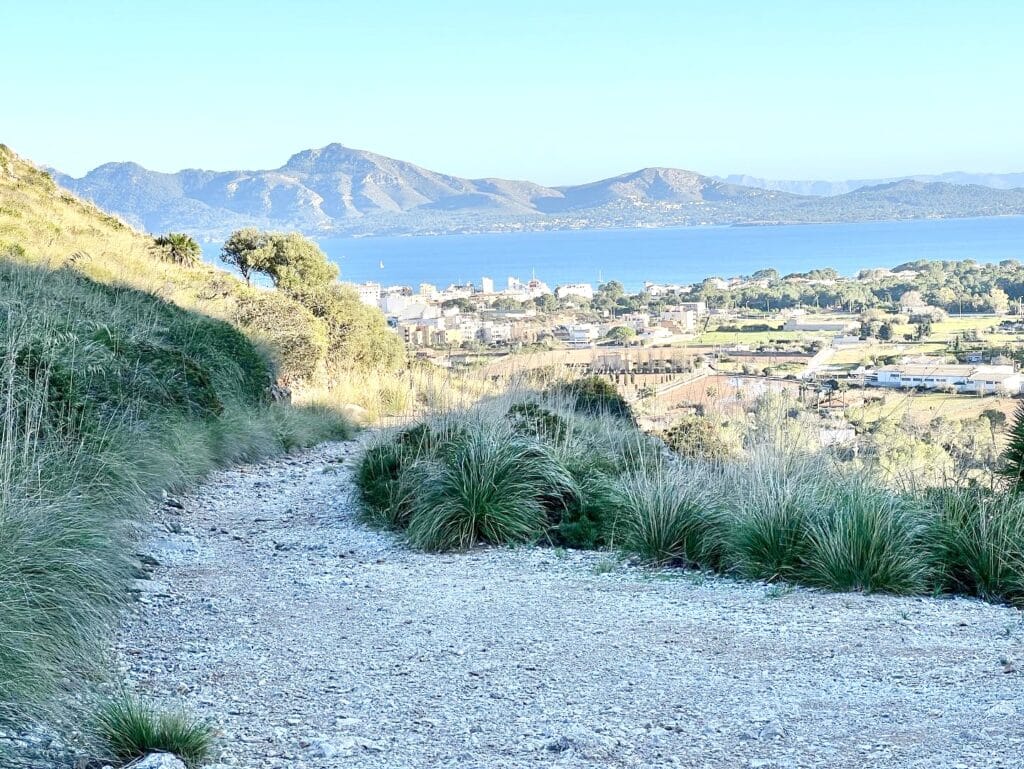 While the trail is "only downhill from here", the adventure has just begun. The trail quickly deteriorates. First to a trail that you wish you had brought your mountain bike for, then to a trail you couldn't imagine riding a mountain bike on.
In terms of "hike-a-bike" sections, this one isn't too bad. The footing isn't great, but it's downhill and probably over in 15 or 20 minutes.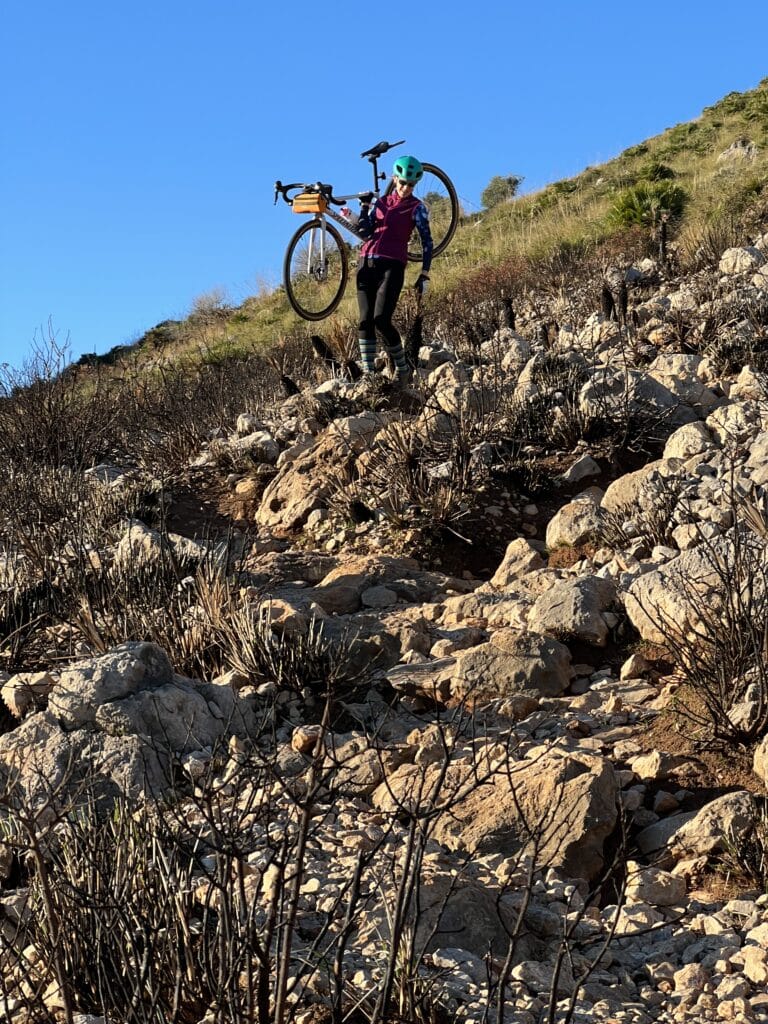 On your right as you descend you may see the scorched remnants from a 2021 wildfire in the area.
Soon enough you will find yourself behind some houses outside of the port. Here you will be glad you uploaded the GPS track to your computer. On our first visit here, we were "freestyling" and wasted a lot of time with minor routefinding mistakes.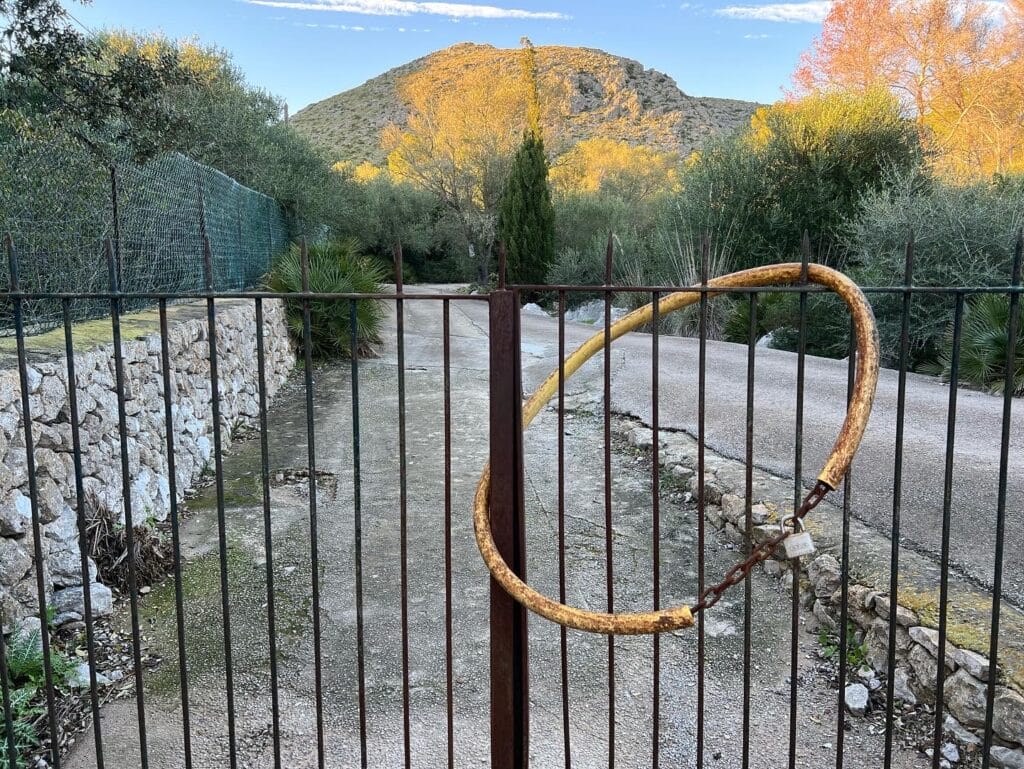 The gate here is only pretending to be locked and you'll soon be out on the road again.
Our version takes you the long way back to Pollenca, but there are plenty of places to go from here. It would be easy enough to tack on Cap de Formentor or even add this route to our Pollenca Buger gravel route for a longer day.
<