One of the questions we get asked most by visitors wanting to ride bicycles on gravel roads in Mallorca is "where can I hire a gravel bike in Mallorca?" There are probably hundreds of shops where you can rent a road bike or even a mountain bike in Mallorca, but it can be difficult to rent a gravel bike in Mallorca.
(If you own a shop or can recommend a source for renting a gravel bike in Mallorca, please share the details with us so that we can post them here.)
Since the supply of gravel bikes available to rent in Mallorca is limited, we recommend making arrangements prior to visiting the island. Many bike hire companies in Mallorca are only open during the main season. If you are visiting between November and April, choices to rent a gravel bike in Mallorca may be even more limited.
Cost to Hire a Gravel Bike in Mallorca
There is a wide range of prices for hiring a gravel bike in Mallorca. Daily rental prices range from €25 to €85. Longer rentals are often a better deal and weekly rates in 2023 range from €125 to €525. The more affordable prices are for aluminum bikes with mechanical groupsets, while carbon bikes with electronic shifting are much more expensive.
Renting a Gravel Bike in Palma
There are a few options to rent gravel bikes in the city of Palma.
Cafe du Cycliste, Plaça del Rosarí 5
In partnership with Bikecamp Mallorca, you can rent a Cervelo Aspero / or Aspero 5 with Shimano di2 or SRAM eTap AXS.
Nano Bicycles, Carrer de la Mar 10
This shop has a ton of Specialized bikes available and offers the aluminum Specialized Diverge with 1x GRX for rent.
VAS Just Rent A Bike, Carrer Gremí de Corredors, 2
This large rental company has shops throughout Spain and offers a number of Cannondale Topstone gravel bikes for rental, including a Cannondale Topstone with a Lefty suspension fork.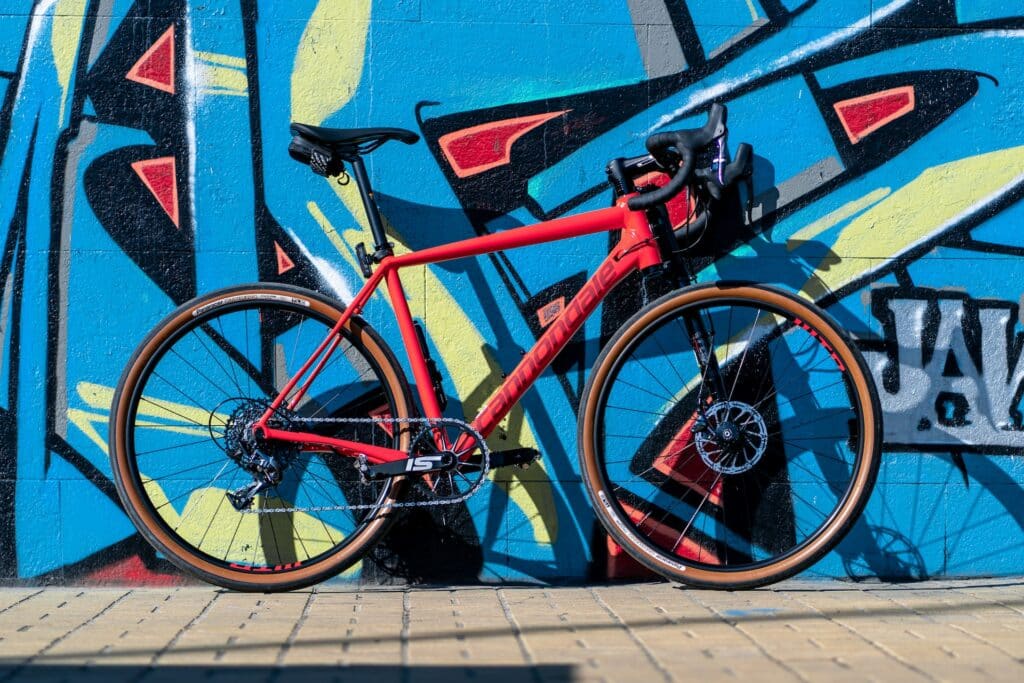 54-11 Bike Holiday, Carrer Marbella, 24
In addition to their Palma location, they operate a "bike station" at Allsun Hotel Estrella de Mar in Alcudia. It's not clear if gravel bikes are available at that location.
54-11 offers Cannondale Topstone carbon bikes with GRX 810.
Hire a Gravel Bike in Port de Pollenca
In the North of the island, there are many options to rent a bicycle, but not many options for a gravel bike.
Casper Pedaling, Calle Ramon Valenilla, 10
This small shop offers the Giant Revolt for exploring the gravel roads in the north of the island.
Bike Island Mallorca, Carrer de Formentor 14
This shop also rents out the Giant Revolt 3. This is a carbon fiber bike with GRX 400 mechanical groupset.
Renting a Gravel Bike in Alaró
Northwind Cycles, Carrer d'Alexandre Roselló, 9
Northwind doesn't list any gravel bikes on their bike hire page, but in the past they partnered with Gravel Biking Mallorca to rent gravel bikes. (In November of 2023, the Gravel Biking Mallorca site was taken down, but it's not clear if this is a temporary or permanent issue.)
They offer the J.Guillem Atalaya titanium gravel bike equipped with 1 x 11 Shimano GRX 810.
Rent a Gravel Bike in Playa de Muro
Rad Salon, Avenida Albufera 25
This large rental company offers both carbon and aluminum gravel bikes from KTM and BMC including some models with SRAM eTap.