56 Kilometers
500 meters of climbing
2-3 hrs
About 25% gravel 75% tarmac
Pollenca is a popular base for cycling tourists in the North of Mallorca. There is easy access to the famous climbs of the Tramuntana Mountains like Sa Colabra and the Formentor Lighthouse. It's also easy to explore the interior and villages in the foothills like Campanet.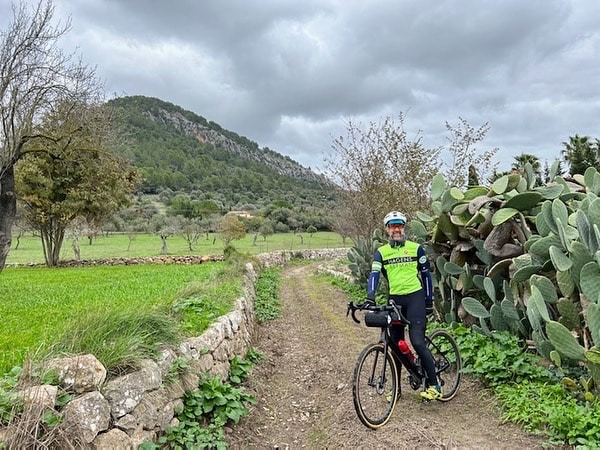 The Pollenca Buger gravel route takes you from Pollenca to Ullaro then on to Buger and Sa Pobla, but on a collection of roads you might not have ever thought to explore.  It's just under 60 km and will probably take you 2-3 hrs depending on how leisurely you choose to ride.
We have ridden this route on file tread 40 mm tires set up tubeless. Narrower tires will be fine for some riders on some sectors. Conversely, some riders will wish for larger tires on others.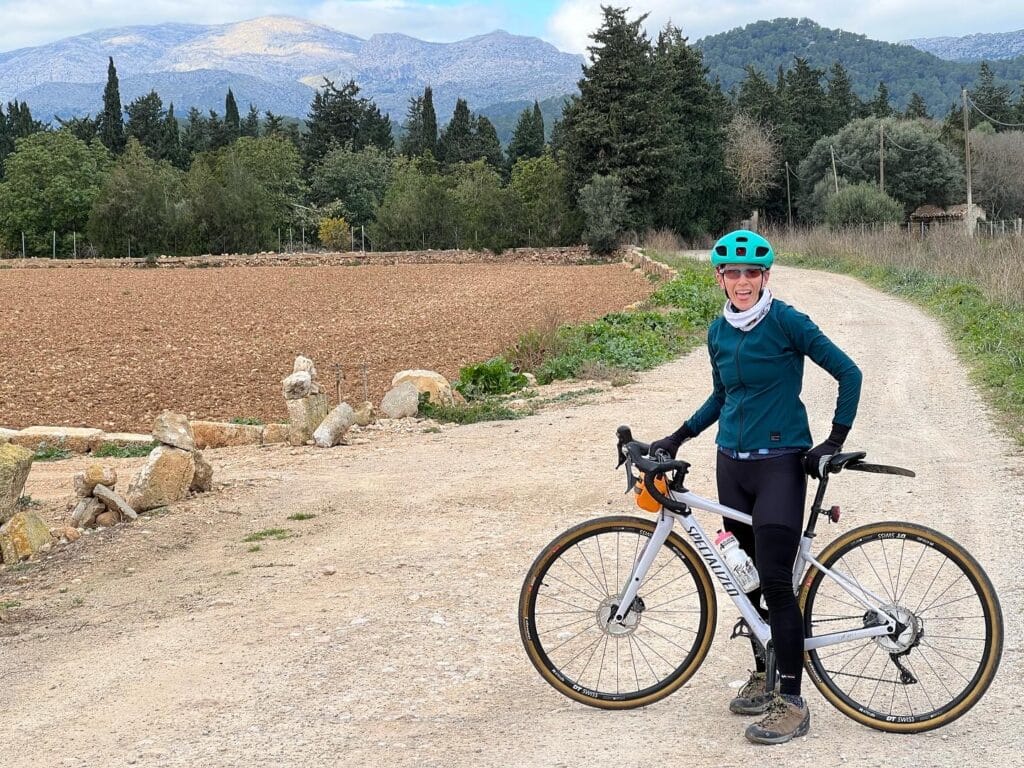 The route starts at the plaza in front of the church. You have multiple great options for enjoying a pre- ride coffee and you can't go wrong with Uplaca, C'an Moixet or Club Pollenca.
The Pollenca Buger gravel route is full of contradictions and surprises. There isn't much climbing on it, but there is one pitch that is so steep you might just walk your bike. You will find yourself riding in the middle of absolutely nowhere and then realize how close you are to a major freeway.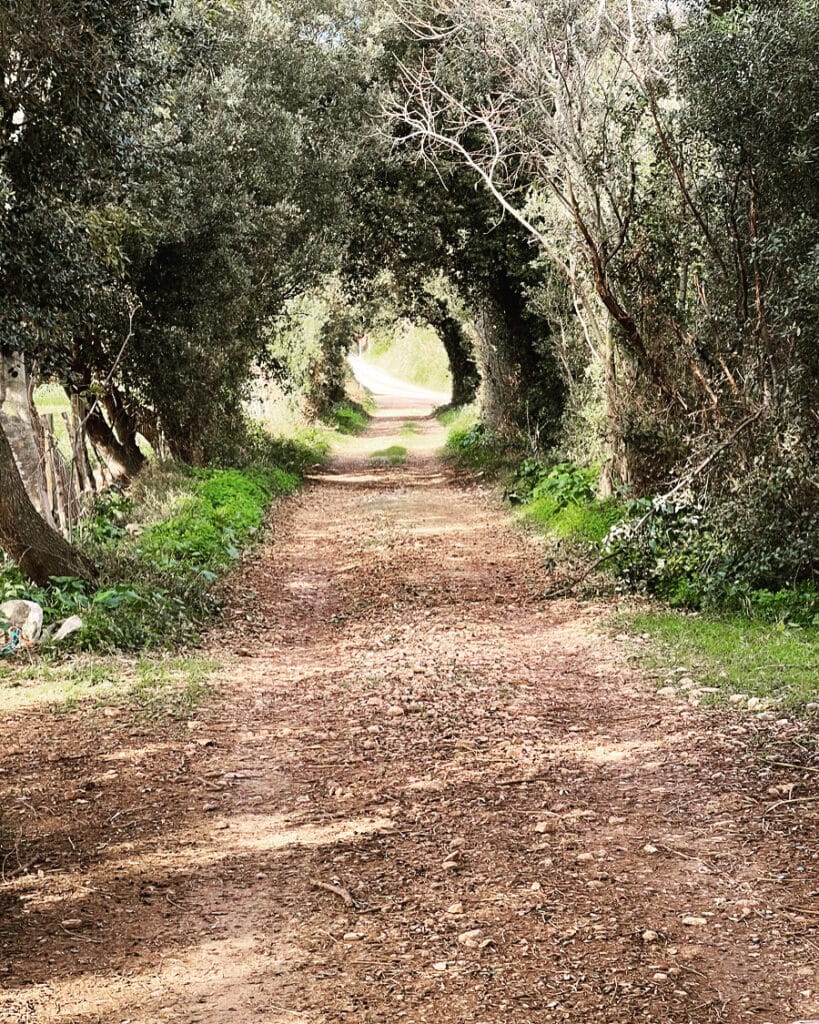 Need a cafe stop? Buger is a lovely little scenic town or Sa Pobla works too. This route isn't super long so it's quite possible to give it a go with a pocket full of snacks and a few water bottles
You can download the GPS file of the Pollenca Buger Gravel Route to your Garmin or Wahoo bike computer using the embedded map below from Ride With GPS.